Wadler Bros. Inc.
Wadler Bros is the premier destination for home supply in Fleischmanns, NY and the surrounding Catskills region. We stock everything and anything you need for home improvement, and we're pleased to be your encompassing source for tools, materials, expertise and education!
Contact Us
Your Complete Hardware Store in Fleischmanns, NY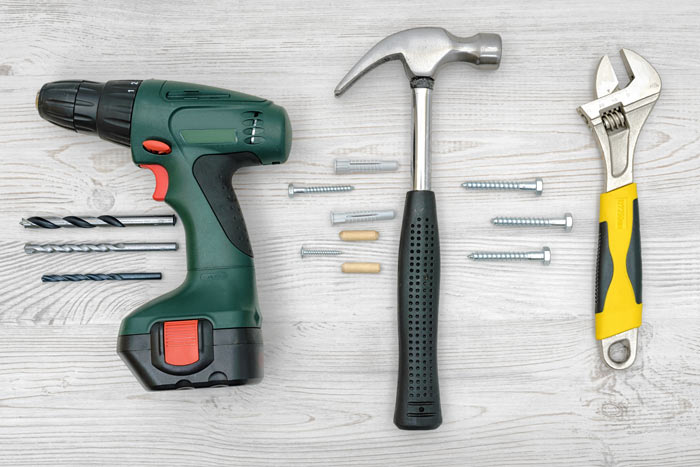 A hardware store is more than just a place to find the tool you're looking for or the materials you need—it's also a place where you can find helpful advice, expert opinions and peripheral products you might need to get your project done to the highest levels of quality. That's why, at Wadler Bros. Inc., we're more than just another power tool store in Fleischmanns, NY: we aim to be your complete source for all things home improvement! From paint and power tools to plumbing and HVAC supplies, and even window and door supplies in Fleischmanns, NY, we stock it all so you always have access to the very best inventory and selection. More than just being your tools, materials and paint store in Fleischmanns, NY: we're also your complete resource for education and information. We hold frequent events to help DIY homeowners take full advantage of everything we have to offer in our door and window supply store in Fleischmanns, NY and go out of our way to help you understand everything about the products we sell. Our staff is tremendously knowledgeable about a vast gamut of topics and we take pride in consulting with homeowners about their unique needs. Take a look at just a few more reasons we're the foremost destination for all things home improvement!
We're pleased to have expert contractors on call for your general needs.
We are proud to be in the Anderson Circle of Excellence!
We've been a proudly independent, family-owned business since 1959.
We're a registered True Value Dealer.
We have a state-of-the-art concrete mixing plant and full-inventory door supply store in Fleischmanns, NY.
The best selection of hardware and tools in:
Fleischmanns, NY
Kingston, NY
Oneonta, NY
Poughkeepsie, NY
Arlington, NY
Middletown, NY
Rotterdam, NY
Newburgh, NY
Albany, NY
Beacon, NY
Port Jervis, NY
Schenectady, NY
Cornwall, NY
Amsterdam, NY
Watervliet, NY
Troy, NY
Hanley Corner, NY
Highmount, NY
Bedell, NY
Pine Hill, NY
Contact Our Home Supply Store
If you're looking for a specific tool or certain materials, contact us today! We'll help you find exactly what you're looking for and can even provide guidance on how to best accomplish your goal!
Contact Us
We are proud to offer hardware and home building supplies to all of Fleischmanns NY, and will deliver up to a 60-mile radius!